Article
Easter Brunch in Branson
Branson is a wonderful place for families to celebrate Easter together. Grab your group and prepare for a delicious Easter Sunday brunch in Branson: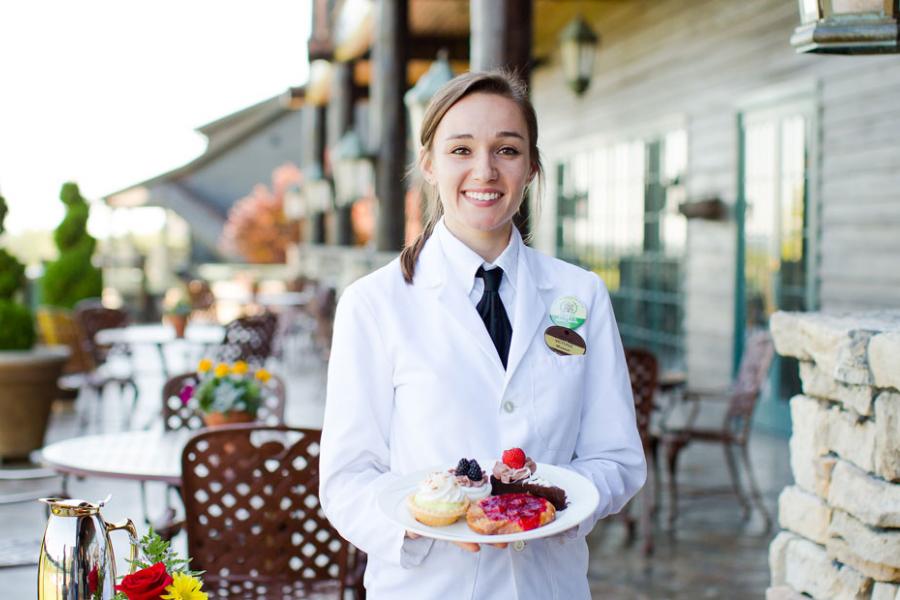 With so many great restaurant choices, it's easy to find the perfect spot for a fun and festive Easter brunch in Branson. You'll find family-friendly buffets, grand dining rooms with a view, brunch served on a lake cruise and more. Check out the options below and be sure to make your reservations early. Easter Sunday is April 12, 2020. 
Chateau On The Lake
At the lovely Chateau on the Lake, you can enjoy a delicious and leisurely Easter brunch while overlooking scenic Table Rock Lake. The menu includes breakfast items, carved meats, salads, fruits and dessert. 
10:30am - 3:00pm
417-334-1161
Reservations required
Level 2 Steakhouse's Easter Brunch
Indulge your taste buds at this Easter brunch buffet in Downtown Branson. From imported cheese to basil pin nut crusted chicken breast, this menu can be enjoyed by all. 
10:00am – 3:00pm
417-243-3433
Reservations strongly encouraged
Easter Brunch At Center Stage
Center Stage is family friendly and a great place to enjoy Easter with the whole family. This brunch includes favorites, such as prime rib and a large marketplace salad bar, but will keep you coming back for the homemade dessert buffet.
10:00am – 4:00pm
417-320-6079
Reservations strongly encouraged
Business hours and prices are subject to change for each business. Reservations are strongly recommended and occasionally required, so be sure to call ahead!